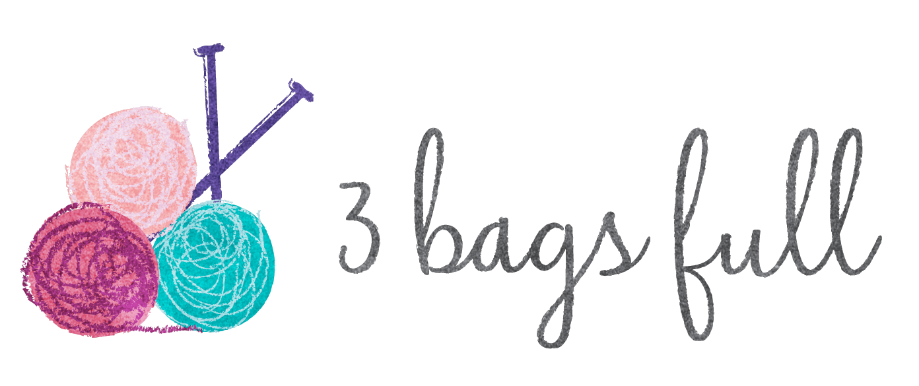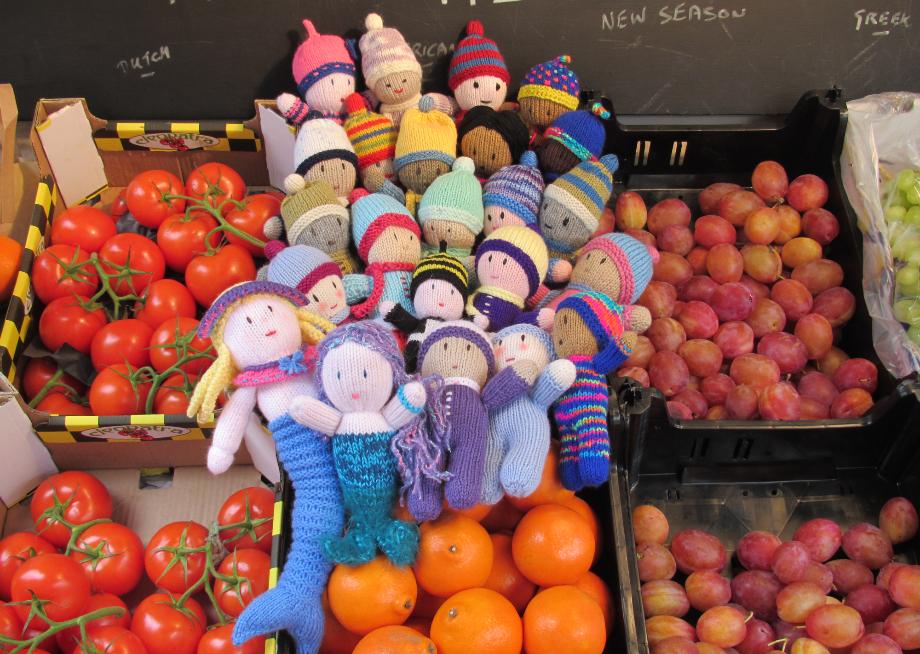 We livened up Liskeard with wool for 3 Bags Full wool in 2016! Our woolly creations popped up in unexpected places, including shops and cafes. From lobsters to a brace of pheasants and from cup cakes to a mixing bowl and wooden spoon. To say nothing of a whole team of Olympic athletes. Knitted Rainbow Babies played in the shop windows too.
We also celebrated the local tradition of knitted ganseys with squares in traditional patterns, which were included in lamp post decorations.
The Rainbow Babies are on their way to refugee families in Greece and we're making blankets out of the squares which will also go to refugees.
If you're interested in doing something similar, see the bottom of the page for sources of free patterns.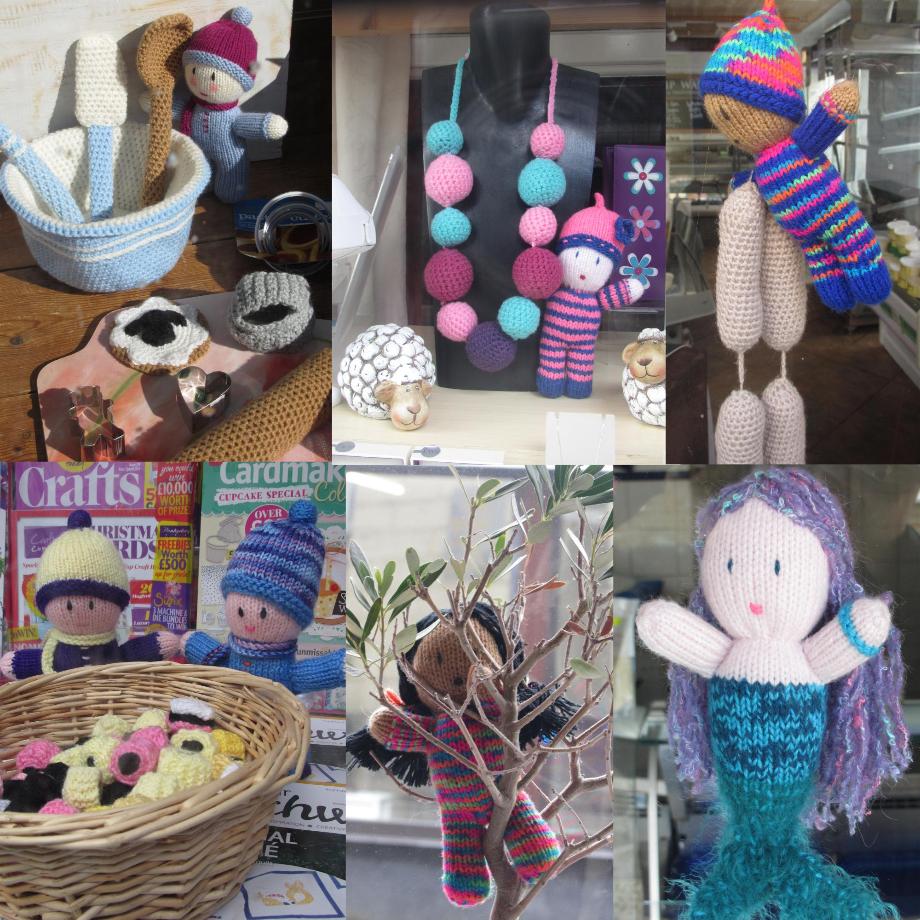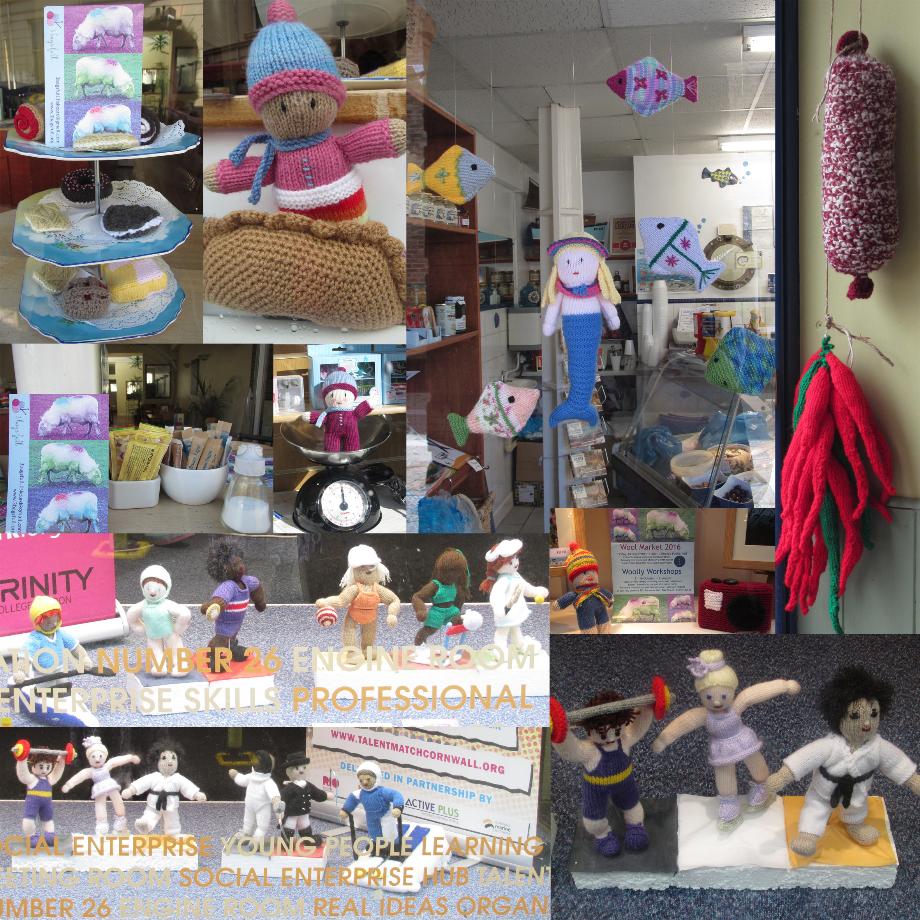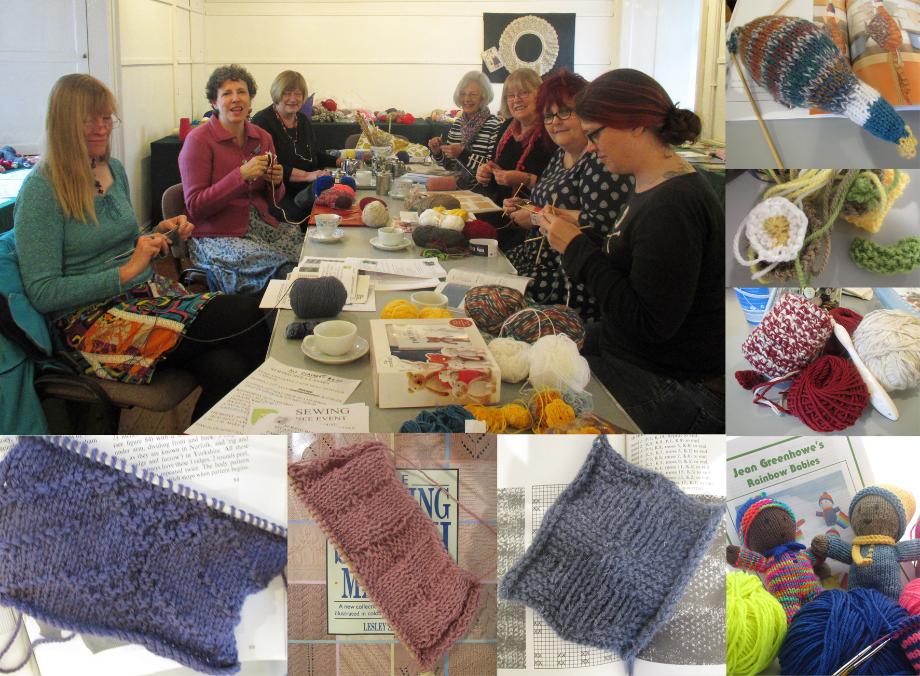 Traditional gansey patterns
Liskeard was a centre for contract knitting of traditional Cornish fishermen's ganseys and we celebrated that history by including squares in traditional patterns.
The Cornish Gansey Company has a good page on the local history based around Polperro - click here.
Tina Barrett from the Cornish Gansey Company has published instructions and charts for four traditional gansey stitch patterns - click here to find them on her blog.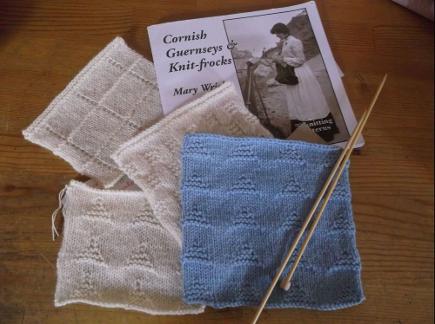 Good sources of FREE patterns
You can download the Rainbow Babies pattern by clicking here
The sites below all include plenty of patterns for toys, food etc
Drops designs free patterns - click here
Lion Brand free patterns - click here
Many of the Craftsy patterns are free. You need to create a free account to access them - click here
Many of the Ravelry patternsare free. You need to create a free account to access them - click here